Crawl and frolic at caving parties
Birthday parties in a cave start in the caves, where you move from one chamber to another through tunneles. Search for fossils, identify gems and solve challenges in the chambers to move forward. At times you exit the caves and traverse walls to proceed. 
Afer the adventure you feast in the party room. Build the catering you want. You can bring your own items to the mix.
What happens in a caving adventure birthday party?
Birthdays in caving adventure are fun, energetic and exciting event that make children and adults smile!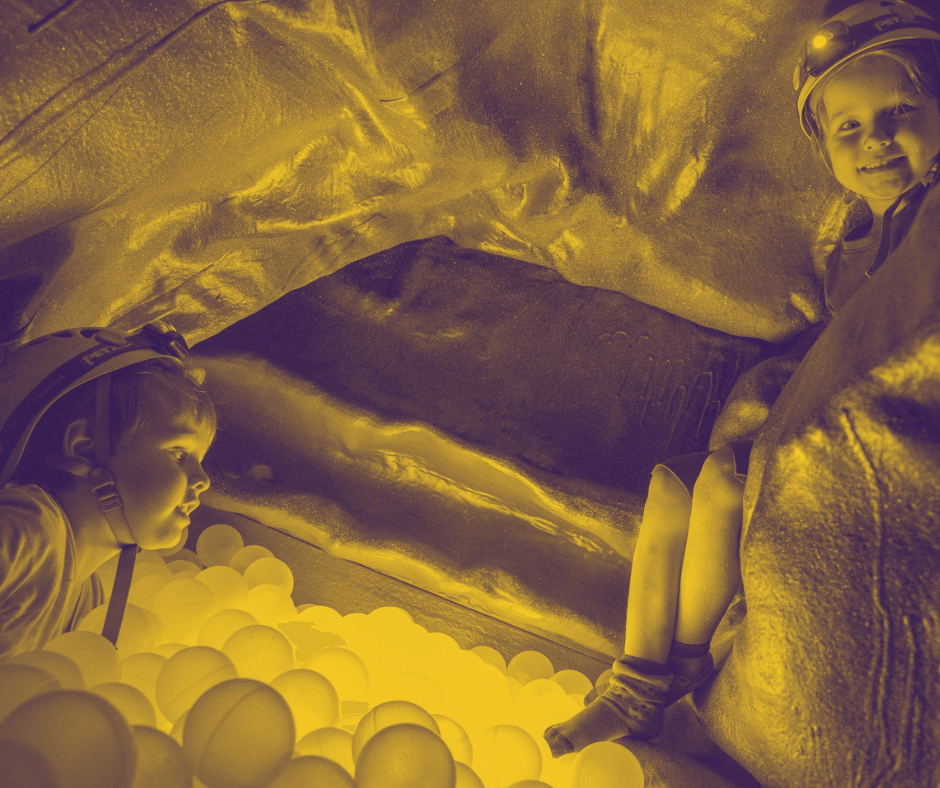 Caving adventure birthday party includes the activity, party room and the catering of your choice. If you select a private party, the entire activity area is reserved only for you.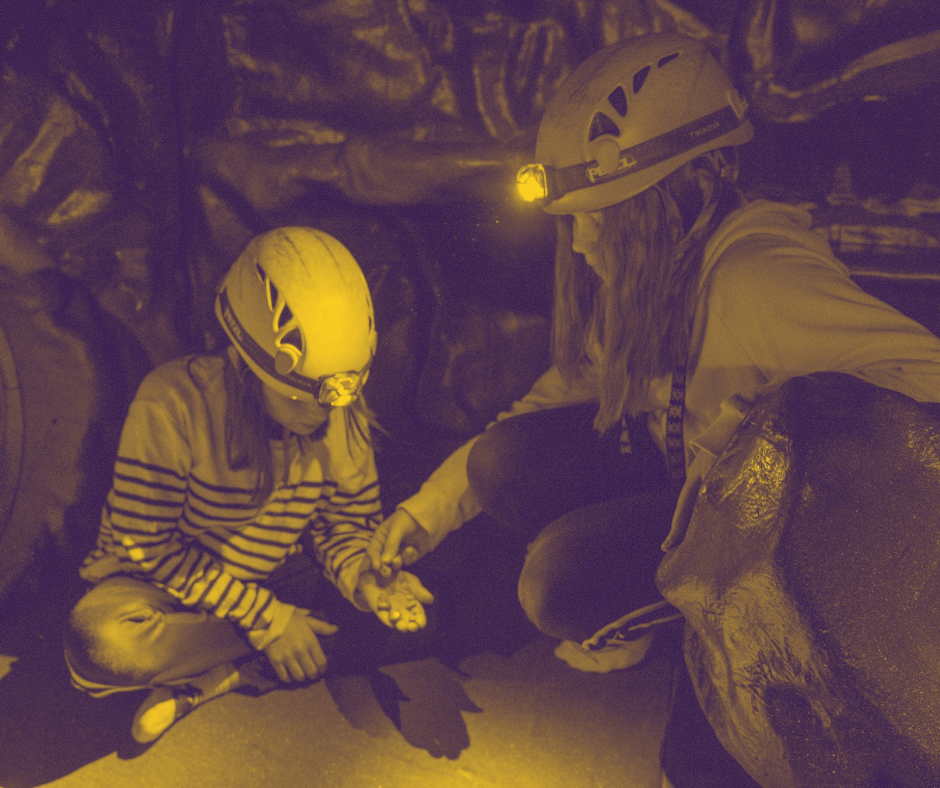 The routes and challenges vary from easy to hard and there are numerous entrances/exits along the way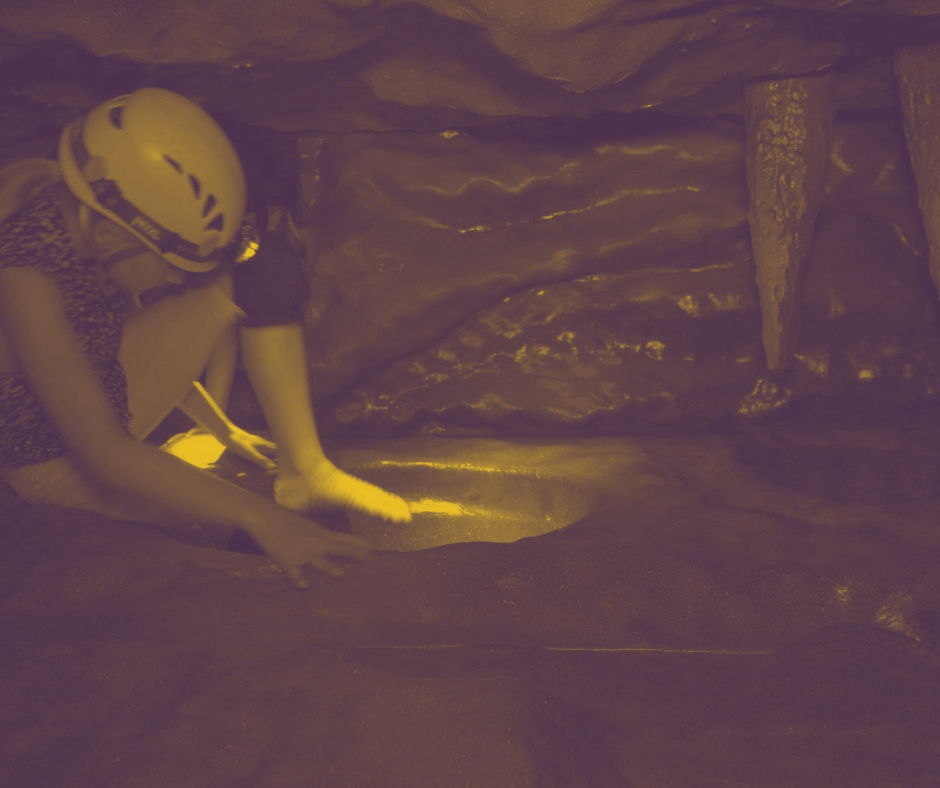 Parties can be free roaming adventure, but there are a number of games available that offer fun group activities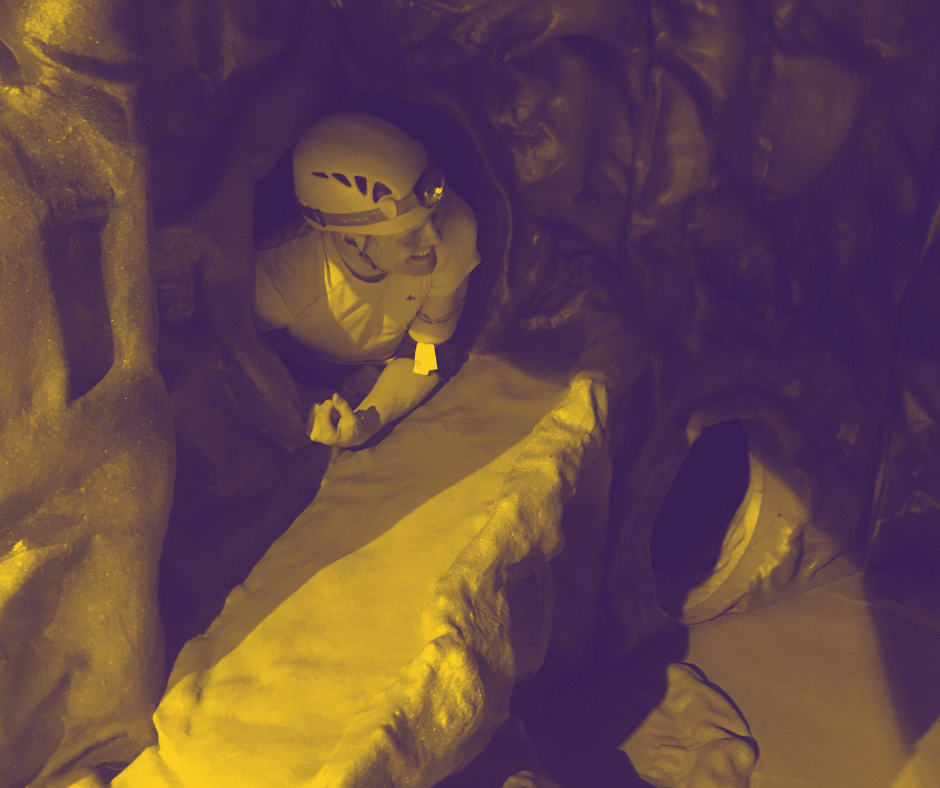 You can borrow a helmet, a torch and knee- and elbow pads (if you like) for the duration of the adventure free of charge. Briefing and instructions are included in the price.
Caving adventure is suitable for almost any relatively normal sized person (our CEO is almost two meters tall and he was able to pass through all of the challenges)
BOOK YOUR BIRTHDAY PARTY NOW
Learn to control and move your body in new ways while advancing through the caves
Feel the excitement when you pass the chambers and solve problems
There's a limited amount of spaces for each adventure, so you can explore the caves at your own pace.
We have always a good weather for adventure!
Non-adventurers can spend their time shopping in the commercial center or relax at our café.
Starting from 15 € / person
The price includes entrance and basic catering. Minimum group size is 6 persons. There can be other adventurers in the area at the same time
Private parties starting at 200 €
The entire activity area is reserved only for you